DAVID COOK
832 452 3598
dcook@fisdk12.net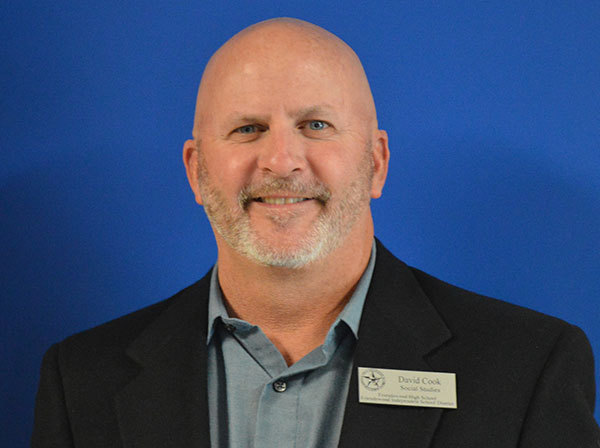 David has worked in Friendswood since 2008, and moved his family here in 2014. Before moving to Friendswood, David lived in Crosby and Houston after growing up in Corpus Christi. One of six children, David grew up playing various sports before eventually specializing in tennis, which he has coached at Friendswood High School since 2008.

David has a passion for Real Estate and loves the process of matching the right home with the right family, and doing so in a way that allows the buyer and seller to both feel like they got a fair deal. He has a passion for getting things done with a smile.

David also teaches Government and Economics at Friendswood High School. He loves helping young people understand the relationship between hard work and positive results as a teacher and coach. It is always important to keep having fun. He also enjoys teaching subjects that quickly apply to students in the real world (seniors quickly see that they are part of the economic and governmental world by the time they graduate). In his free time, David spends most of his time doing fun things with his wife and two children, and whenever possible he enjoys driving, riding, and learning more about motorcycles and cars.

Outside of his family, David's favorite thing to do of all is to help people with real estate. He enjoys the process of making important decisions and investments and getting the best deal available. If you live in or near Friendswood (or are looking to), David will be happy to help you buy or sell your next home.